Starplus evening hit: Funny place names on cushions
1: Funny place names on cushions
Mr. Lesser Spotted spends his time photographing funny place names. Here you can buy his images printed on cushions, posters, coasters and mugs, to name but a few. Bring out your inner child, and giggle at the funny and sometimes rude places. (via LesserSpotted)
2: RTE's The Voice coaches revealed
Singers Kian Egan, Sharon Corr, Niall Breslin and Brian Kennedy have been confirmed as the coaches for The Voice of Ireland.
The four performers will guide their chosen acts throughout the competition but first they will have to pick them at a series of blind auditions. During the auditions the mentors will be seated with their backs to the singers and their decisions will be based solely on the contestant's voice. The Voice of Ireland will be hosted by Kathryn Thomas and newcomer Eoghan McDermott and the live shows will take place across nine weeks. The show will start on RTE One early in the New Year. (via RTE)
3: Caffine inhalers
Forget your coffee hit in the mornings, too many calories! Inhale your way to a brighter and more buzzed up day with this new caffine inhaler. (via Cool Hunting)
4: Nuke lamp
"Happiness can be found, even in the darkest of times, if one only remembers to turn on the light." A quote from the wisest of contemporary philosophers – Dumbledor. (via VeneriDesign)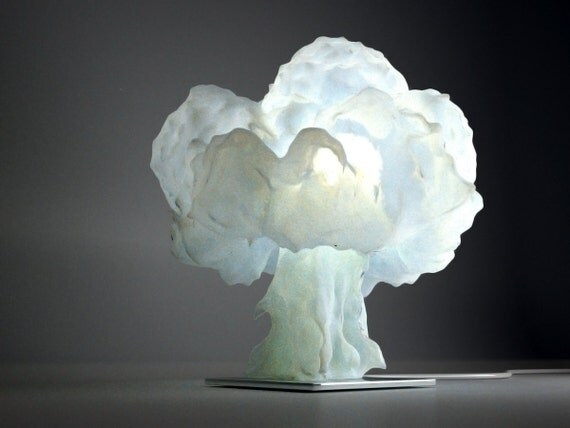 5: Bailando por un Sueño – Striptease performance
Bailando por un Sueño, which roughly translates to 'Dancing for a Dream', is the Argentinian version of Dancing with the Stars. Monday night's show showcased a full-on striptease. The dancers started out wearing togas and eventually progressed to grinding on top of each other and tearing each other's clothes off. Even the host of the show seemed to get a bit hot under the collar, lying on the floor at one point. Warning: this NSFW vid may contain boobies!
6: Web series of The Walking Dead to keep zombie geeks going until season 2
This first story of the series, made exclusively for the web and directed by Greg Nicotero, tells the tale of one of The Walking Dead's most iconic walkers. In episode one Hannah awakens to find her kids missing after a violent car accident.
7: Shebeen Chic ignore eviction notice
What will we do without trendy Dublin spot Shebeen Chic? With a bit of luck we won't have to find out. The 21 staff are ignoring the eviction notice issued, so it's business as usual for the moment. (via Independent.ie)
8: One four-year-old's reaction to Star War's infamous twist
This video has already generated 1.7 million hits in four days. Perhaps we're jaded since it's been many moons since we first heard the "I am your father" line. What do you think?
9: Amber from MTV's Teen Mom gave up her baby so she can party (via Life and Style)